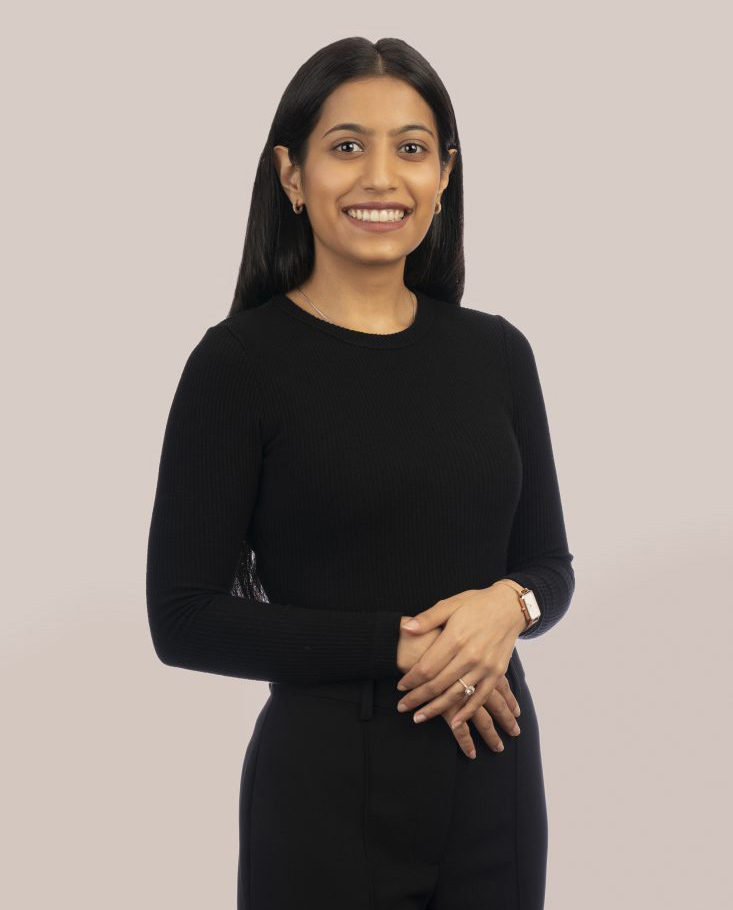 Yukti Sharma
Advisor
I am driven to drive positive change within the health system to make it more effective, efficient and equitable.
Yukti is a young healthcare professional with Master level qualifications in Health Management and Public Health. She is currently finalising her pharmacy qualifications at Griffith University and is the recipient of a Summer Research Scholarship investigating patterns of cutaneous drug reactions in people of colour.
With experience in both public and private sectors, including providing medical information and support for the roll out of Rapid Antigen Tests during the COVID-19 pandemic, Yukti brings extensive knowledge and experience to the Evohealth team.
Yukti believes in assessing the needs of the community in the context of the 'psycho-socio-cultural' model of care to implement, monitor and evaluate public policy. With her strong educational background and experience in public health, Yukti supports our clients to bring about positive change within our healthcare ecosystem to make it more effective, efficient, and equitable.
What you won't learn from my bio
I enjoy cooking and spending quality time with my family.
Connect with us on LinkedIn